Arena Hospitality Group d.d.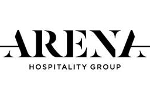 Exchange
Zagreb Stock Exchange
Shares outstanding
5,128,721
Investor Relations Contact
ir@arenahospitalitygroup.com
Type
Published On
Document
Arena is a traditional summer resort operator, with assets based on the southern tip of the Istrian peninsula, and it also operates year-round hotels in Germany and Budapest, since the end of 2016, which were acquired from its majority owner, PPHE Hotel Group (PPH LN). In Croatia, Arena operates c.8.7k rooms, of which c.35% are hotels and self-catering apartments (but c.75% of its revenues), and c.65% campsites (c.25% of its revenues). Most properties are 4* and 3*, and the segment is mid-way through an investment programme of refurbishments, aimed at increasing the average daily room rates (ADRs). The year-round segment comprises seven city hotels for business and leisure travellers, of which all are 4*.